Support, Apple supply and Service.

We supply the best setup Apple Mac
equipment in Melbourne, new or reconditioned
Unique Design Systems has sold Apple Mac products since 1997 but we are best know for helping mac users or companies with repairs and onsite technical support, specialising in Pro setups. We have been customising the Mac for many years, even before OS X, as there are several things that are not setup by Apple out of the box, some for licensing issues and some that make no sense, but you will be happy we did. Having been an Apple Authorised Reseller for over 18 years unlit Apple stipulated to retain this status we had to have a retail shop, which we could afford for 4 years while we had a business partner. But we have reverted back to an office that you can still bring your Macs too but you need to make an Appointment Please.
We supply NEW and reconditioned Macs, also spare parts and upgrades that can provide the most competitive way to fix or keep your older Mac running faster. Contact us for new mac sales or to discuss a reconditioned Mac or how to make your current mac like new!!
Taking your Mac to a department store, like an Apple Store, is not only an inconvience but also a waste of time as Apple DO NOT FIX older machines, they call vintage and out of warranty are is usually twice the cost of what we charge. $$$
Before you make your mac purchase call us to get qualified advise or request an onsite/online/Bring to Us visit. Easy Parking !!!!
We install and maintain Mac studios or labs of 30+ iMacs including servers. We currently look after a number of Mac Studios and are constantly finding solutions to improve your computer use.
---
Competitive Mac Quotes and Pricing
Apple Mac Spare Parts
Mac On-Site Melbourne Install & Training
Mac Networking & Wireless Setup
Mac Hard Drive Recovery
Quick Mac repair turn-around
---

Melbourne Local 03 9569 6426
Mon-Sat 10.30 am – 6pm
---

We provide our customers with more choice in
hardware &

software to complete the solution
A technical support service provider and supplier for Apple Macintosh computers we specialising in software, systems planning, design, installation, implementation and support services for digital file users including Wmware (PC on a Mac)/ Parallels, medical, photography, architects, design, print, pro audio, web developers and education. We deal with many brands of hardware in Australia and overseas, this keeps us competitive and abreast with new technology introductions not found in local markets. Where you have a Macbook Pro or an iMac we can fix everything including Mac motherboards and Mac GPU (Graphics Processor) chip level repairs. Unlike other resellers we specialise only in Mac but we do Windows on Bootcamp, Vitrual Machines Wmware fusion and Parallels where windows can run on a Mac.
---
Adobe Certified Professional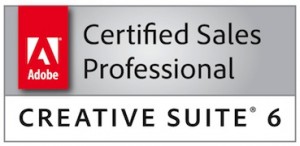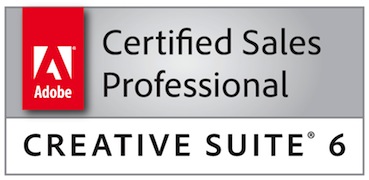 We are no longer Adobe Sales Certified because we are primarily not a sales company, but more importantly we are experts at fixing Adobe Mac issues.
---
Continuously testing new technologies
to find solutions to improve your workflow
If you have seen a new hardware product and want to know how this will work with your setup, then let us know as we can arrange a demo or test unit, so we get the solution right the first time. Many hours are invested in research on your behalf so that you can enjoy ongoing support, allowing you to get the most from your technology investments. Our office and warehouse is located in the South East of Melbourne. Part of our service is to visit you in your home or business in person or remotely via computer.
CALL US
MON – FRI 10.00 am – 5.30 pm
Call Local (+613) 9569 6426
Our Mac On-Site service area includes over 454 suburbs