The Three Main Backup Categories
Archival
Put in a cool dark dry place free of dust and contaminates. In the case of using Hard Drives we recommend putting it in the anti-static bag or a sealed, padded Pelican case.
Redundant
A live copy of your data on 2 or more drives either using an automated sync method or RAID 1 mirrored drive setup. The simplest way it to just use Timemachine. A Raid drive will tell you when one of the drives has failed, replace it and it will automatically copy the data from the working drive also known as a rebuild.
Disaster
An offsite backup of all data. Using psync (unix command) or software that uses this command to synchronize data. You may also consider an A/B Mon Wed Friday and Tues Thurs Sat alternate day backup schedule to allow a larger step back of 48 hours to accommodate files that may get corrupted, accidentally deleted or altered.
---
Archival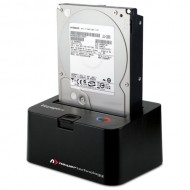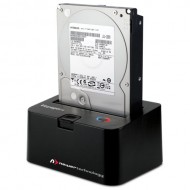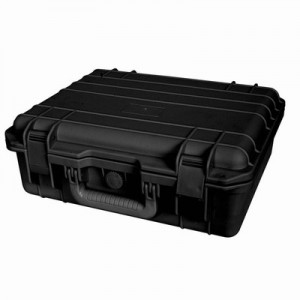 (drive case only available in black)
Redundant
[KGVID align="center" poster="http://uds-online.com/blog/wp-content/uploads/2009/02/taurusraid.jpg" width="480″ height="349″]http://uds-online.com/blog/wp-content/uploads/2009/02/Taurus-iPhone.m4v[/KGVID]
Disaster
What you need to know about Hard Drives?
Google results show out of 100,000 hard drives 8.6% failed after 2 year (publish APC Nov 2008) so RAID 1 redundant drive is a secure way of securing your data as a minimum. One terabyte hard drives are now around the $200 aust but to have a hard drive recovered will cost to $200 to $700 depending on whether it is only media, mother board failure or mechanical. Motherboard or mechanical failure also requires the repairer to find an identical drive. This proceeder is done in a special dust free chamber or room so this is why i is so expensive.
---
How long will my backup last?
The MTBF (Mean Time Between Failures) on these drives is typically 500,000 and 1,000,000 hours with a 3 or 5 year warranty compared to DVDs 50,000 to 100,000 hours. To ensure long use of drives for archive it is best to backup then remove them from power, store them in an antistatic bag. This is why Timemachine usually needs further setup and is not always the best solution. Also buy two of the same batch hard drive will ensure an easier recovery if one of the drives electronics fails.
Speed of drives for networked Workgroups
A desktop SATA hard drive natively support 6,000 Mbit/s (6Gbit/s) and above but it is the connection to the interface card that often determines how fast it will work. This is why the solution to your Workgroup needs is not a simply NAS (Network Attached Drive) as these are reliant on how much ram and the processor speed.
Here is a table of Interface speeds:
Name                 Raw bandwidth (Mbit/s)
USB 2.o              480
NAS                     500
FW800               786
USB 3.0              5,000 * Close to the native speed of a 3.5″ HDD
Thunderbolt       10,000
Thunderbolt 2    20,000
Most macs come with Firewire 800 and all new mac's after 2013 come with USB 3.0 and Thunderbolt. Later 2014 models now come with thunderbolt 2, the benefit of Thunderbolt can only be realised and utilised in RAID drives that use 2 or more drives.
See wiki