---
UDS Internet Connection HELP Guide (AUST)

1. Connecting and choosing a (ISP) Internet Service Provider
We strongly suggest you check out www.whirlpool.net.au an independent forum for    broadband users in Australia and they also have a broadband search directory of plans HERE.

It is recommended that you re-check your Internet plan every 2 years to make sure your receiving the fastest and most economical package for your use.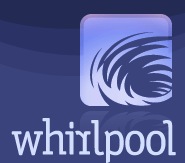 There are only a few major suppliers of ADSL 2+ that actually own the equipment your going to connecting your phone to their box in the local exchange. They are in preference iinet, Internode, Optus and Telsra. Although ADSL 2+ offers speeds 100 times faster than ADSL 256k the further you are away from the exchange the slower it becomes check distance from HERE.
Most ISP's provide very little in support specially for Macintosh users, they provide only the very basic modems, routers/wireless hardware and seldom provide customers with a completed setup of their connection including screenshot/notes and secure passwords.
Is your Area getting Super Fast Fibber

Check your address
to find out if the NBN is available at your home or business
2. Domain Name Registration
In conjunction with our long term business partner The Bay Web Solutions you can securely and cheaply register a domain name HERE
To do this you will need a name and a credit card.
Search to see if your name is available remember that if it is a .com.au you will need to register a business in that name first or acronym, but it is important to check to see if the name is available on the web first.

Create an account .

Provide all details.
Ring us or leave a message below if you need any assistance to secure your name.
3. Secure Domain Site Hosting
In conjunction with our long term business partner The Bay Web Solutions you can securely host your site with the support of UDS. We have seen a number of our clients in the past leave because their web developer has advise them, only to have their site HACKED and porn to be injected into webpages. There are a number of precautions we take to ensure our servers are always secure from hackers, this is also why we keep the web administration Control Panel to a minimum. Your UDS hosted site includes POP email, web mail and Custom Control Panel, Site Statistics and free SQL database setup by admin. MORE INFO
4. Office to Office remote connection
There are allot of issues getting remote and site to site internet communications working securely. We supply the hardware/setup of such equipment allowing you to optimize your companies organization and communications. An example of this is a customer (CRM) customer relations management database that allows to site offices to connect into the main office in town allowing the site offices to share calendars and contact details.
FURTHER ADVISE
When running a business it is an advantage to have a Domain Name so that all your advertising, business cards and stationary are pointing to you name not your local ISP because if you change ISP you may have to change your email address and website. Example ISP email: mybargain@bigpond.com better? mike@mybargain.com.au ISP Website http://users.bigpond.net.au/MYBARGAIN/ better http://www.mybargain.com.au
THE RIGHT HARDWARE
Currently PRO selected Router/Modem is not the sort of model thrown in just to do the job. Our pro product range allows the following:
ADSL 2+ , Optus Cable Telstra Cable compatible? = change from todays technology to tomorrows

802.11n g and b Wireless = Fastest wirelss connection

Failover Safe compatible with wireless USB key from Optus, Telstra, Vodaphone and Three = When ADSL or Cable stop plug wireless card into modem

Wide coverage with three screwable aerials = extend the range outside with larger aerials?

2 x Voip Phone lines and a PSDN pass through = make saving on calls while keeping your current number
TEST YOUR CURRENT SPEED
You can run a speed test by selecting a testing location, and then choosing a test to run.


HERE

For the best independent advice